Connected with some of the biggest eCommerce tools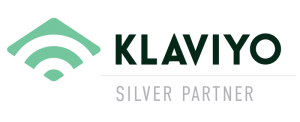 We Monetize Email Lists!
Using up-to-date strategies for maximizing the effectiveness of your email marketing
Content Calendar
A properly planned content calendar can make or break monthly profits. You want to plan multi-day campaigns, seasonal campaigns, one-off segmented sends, and weekly/monthly highlights in a way that improves deliverability and doesn't train your openers.
Automation & Flows
You need specialized, well-written messages for each of the ten core automations important to the customer journey. We handle all of that and ensure you never miss an opportunity.
What Our Clients Say
Some kind words from our respected clients
Some Recent Articles
The latest articles from our business coaching blog
Are your emails getting stuck in the spam filters? [...]
Your email list could be making you more money... [...]
How to increase sales dramatically without destroying your brand [...]